Become a Member
---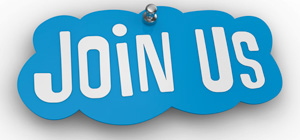 How do I join the U3AC?
To join U3AC and/or enrol for courses please fill in the application form which accompanies the Programme and send with your payment of £75 plus any additional course fee as shown in the Programme, plus an enrolment fee of £5 for new members.  Alternatively, to enrol as a new member and apply for courses online click HERE 
When you have received your confirmation letter and membership card you may start to attend courses.
What does the annual subscription include?
The annual subscription of £75 is the fee to become a member of the organisation; it is not a payment for classes. Membership entitles you to attend the Wednesday lectures, to apply for up to 6 classes and the opportunity to apply for various visits that are arranged throughout the year.
When is the best time to Join?
The best time to join us is when the annual programme is published at the end of June. If you let us have your name and address we will post it to you.
Can I join at any time?
Yes, of course, you are welcome to join at any time during the year but once allocation has taken place in August some courses become full; it is best to contact us about vacancies before actually applying.
How do I get a programme?
To request the programme, or to make enquiries please email us.